LED White Flashing Bumpy Rings (pack of 12)
R1-GLBUMWH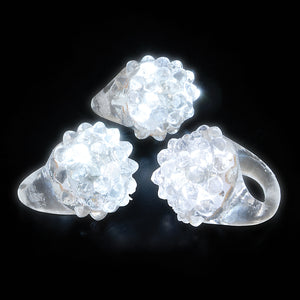 LED White Flashing Bumpy Rings (pack of 12)
R1-GLBUMWH
Regular price
Sale price
$9.00
12 White Flashing Bumpy Rings!
Packaging: 12 rings per pack.
Colour:  White
Materials: Plastic and LED lights
Instructions:  Squeeze the ring to activate the light inside.
White  and squishy LED rings are fun for any party!
These rings provide great fun for all ages. They provide hours of vibrant fun and excitement. They are a great addition to have as accessory to wear at a dance party, concert, school dance, or festival.
Get yours today!
Similar products
Customers who viewed this item also viewed