3" Pink Mini Cowbells (pack of 12)
1W-CB3PIN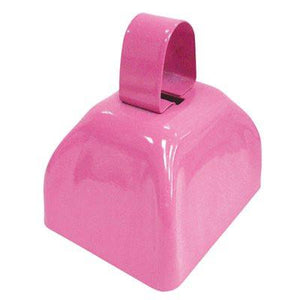 3" Pink Mini Cowbells (pack of 12)
1W-CB3PIN
Regular price
Sale price
$15.00
3" pink cowbells are sold & packaged by the dozen. With solid metal construction and pink paint. These pink bells are 3 inches wide on the wide side of the base and 3 inches tall from the base to the top of the handle.
3" cowbells are the right size for your next event. From weddings and spirit events, to sports events like races or foot games our bells will ring nice and loud! If pink is your colour than the pink cowbell is for you!
Cowbells are also available with customized printing. Contact us for information on adding your logo or personalized text on cowbells.
Similar products
Customers who viewed this item also viewed